Our eyes are on the
horizon.
The future of Li-ion battery is full of possibility, and Miltec
is dedicated to leading the charge through research and
development.
Miltec's team of researchers continues to explore the
benefits of UV curable binders in applications in
Li-Ion battery processes and beyond.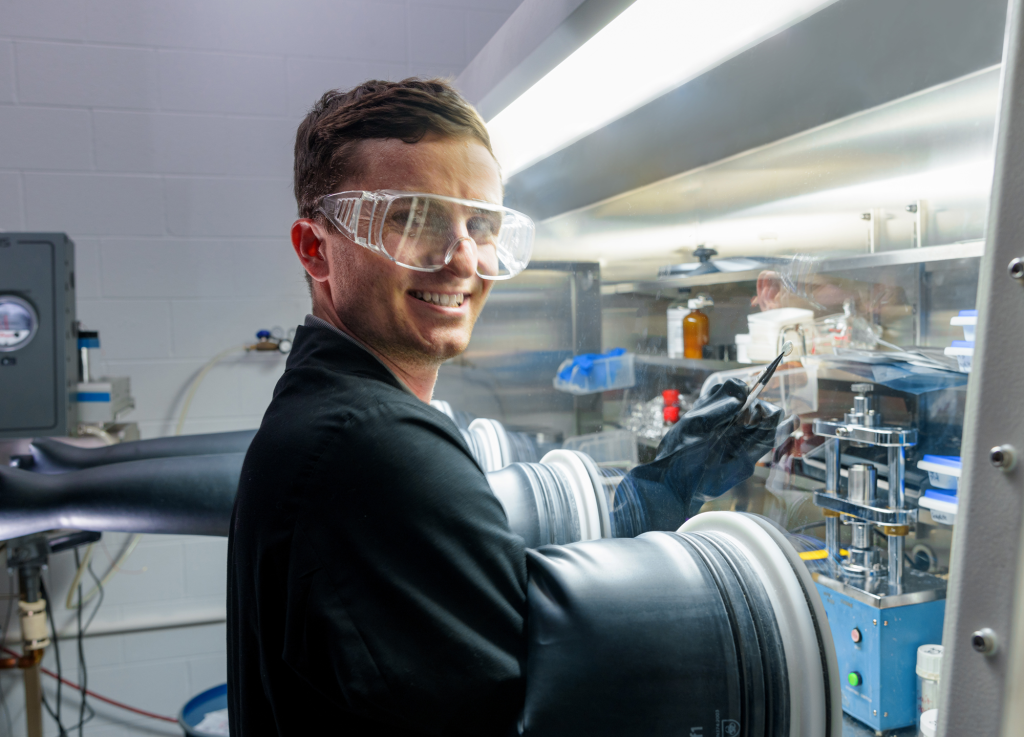 Cathode Binder Coatings
Miltec's patented UV curable binder chemistries are formulated to rapidly polymerize under high-intensity UV light. This means traditional drying ovens can be replaced by a single UV curing unit to reduce energy costs while increasing production speed.
Separator Coatings
Replacing conventional ceramic coating binders with Miltec's UV light curable binders increases the safe operating temperatures of batteries by providing low film shrinkage at 180°C and above. UV curable binders further reduce residual moisture in ceramic coatings on separators relative to standard binders improving long term battery cycle life and performance.
Other Technology
Included in our research are UV curing binders and manufacturing processes for:
• Silicon and LTO Anodes
• Gel Polymer Electrolytes
• Ceramic structures for Solid State Batteries
• Lithium Sulphur Batteries
• Sodium Ion Batteries
Why follow when you can lead?
From our fully equipped lab in Maryland, USA, Miltec Battery's chemists and engineers are shaping the future of lithium-ion battery production. Contact us to learn more about our experience and how we can help you gain a competitive edge.
+1 410-604-2900